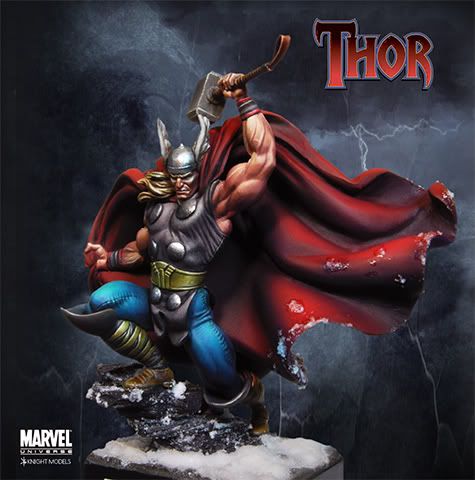 Knight Models is a new brand born with the will of giving the modellers the opportunity to build, paint and collect figures of their favourite characters from comic books and movies. The goal is to portrait classical characters from your favourite comic books and movies to share the good moments you have had reading or watching their amazing adventures.
Knight Models' products have been developed by some of the best and most reknown professionals in our hobby (Alfonso Gozalo, Jerome Renaud,..) with a well credited and huge experiencie in the world of miniatures, most of them with special interest in comic books and movies.

Some of their products include characters from Marvel Comics and Star Wars Universe, all of them are official products and are approved by the holders of their copyrights.
Figures will be in 70mm (1/27) scale, high quality white metal/resin and will include a meth-acrylate base with the Marvel logo and a character sheet with their skills, all in a metallic case with reference pics for building and painting. This is a limited edition of 500 cases.